Director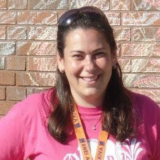 I am so excited to be appointed Director at Camp Moshava of Wild Rose. I was born in Israel but have lived in Toronto, Canada since I was seven years old. My husband, Michael, and I have four wonderful children aged 17, 15, 12 and 9.  Although I grew up in Toronto, I spent five summers as a Chanicha at Moshava Wild Rose, and it truly impacted who I became and how I chose to live my life and raise my family as religious Zionist Jews. I built life-long friendships from my time at Wild Rose, met my husband in Toronto through Bnei Akiva, send my kids to Bnei Akiva schools and continued being involved in Bnei Akiva in various volunteer, fundraising and professional capacities.
Eight years ago, I helped establish the second Bnei Akiva Day Camp in North America – Moshava Ba'ir Toronto (MBT), where I have been the Director for eight years. MBT grew from 180 Chanichim (campers) to over 400 this past summer, and my Tzevet (staff) grew from 75 to 150!  I truly believe that the camping world is an ideal platform to influence our next generation and help them to grow intellectually, socially, emotionally and religiously in a vibrant Jewish setting while having lots of fun.
I have always wanted to return to Wild Rose – it is so much more than a job, it feels like a homecoming.  I am hoping to build on the strong history and foundation of Camp Moshava of Wild Rose, and help position it to grow so that we can see even more Chanichim and Tzevet join us for Summer 2019 and beyond!
Questions about camp? Email Dikla at dikla@moshavawildrose.org
---
Yitzi Matanky
Director of Operations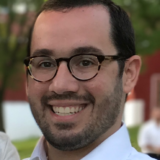 Yitzi Matanky is excited to be returning to Camp Moshava this summer!  Along with his new role, Yitzi serves as the new Executive Director of Bnei Akiva of Chicago. Born and raised in Chicago, he has had the opportunity to see and experience the positive impact that Camp Moshava and Bnei Akiva has on our youth and community. Growing up in Moshava, first as a "staff kid," then as a chanich, madrich and ultimately Rosh Moshava for five summers, Yitzi has learned first-hand what it means to lead and inspire.
A graduate of Yeshiva University's Sy Syms School of Business, Yitzi also received his MS in Jewish Education from the Azrieli Graduate School, Yitzi previously served as the Executive Director of the Yeshiva University Torah Mitzion Kollel of Chicago. Together with his wife Aviva (who also grew up in Bnei Akiva and Moshava) and their four children, Meital, Yaakov, Lior and Adir, the Matankys live in Chicago.
Questions about camp? Email Yitzi at ymatanky@moshavawildrose.org
---
Jen Koplow
 Assistant Director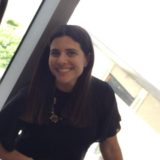 Jen joined the Moshava Wild Rose Tzevet prior to Summer 2018 and is excited for another upcoming summer!  She loves the camp life, having spent summers away starting after 2nd grade (that summer she was the only kid in her bunk who was not a staff kid!) Growing up in Fairfield, CT she attended camps in the Northeast including Camp Hillel, Camp Hatikvah, and Camp Ramah Nyack.  As a sleepaway camp "lifer" she is excited to enrich the camping experience of our chanichim so that Moshava Wild Rose can become their annual summer place to be.
Jen attended Westchester Hebrew High School, spent a year studying in Israel at Machon Gold and then attended Brandeis University where she graduated with a bachelor's degree in sociology. She spent eight years as an executive recruiter with Michael Page International and has more recently been the Brand Acquisitions Partner for Bumblebean, an online retailer for children's products.  Jen and her husband Jon moved to Chicago in 2008 and have four children – Josh, Ally, Kaylee and Coby.
Questions about camp? Email Jen at jkoplow@moshavawildrose.org
---
Daniel Gottesman
Rosh Moshava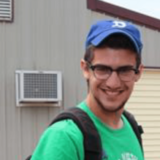 Daniel Gottesman is super excited to be the Rosh Moshava this summer at Camp Moshava Wild Rose!!! Camp Moshava has been a part of his life since he first attended as a chanich (camper) in the summer of 2006. After that Daniel continued to go back for the next 10 summers as a chanich on the downstairs and high school programs and then for three years on Tzevet as a Madrich. When he wasn't at camp, Daniel attended Hillel Torah North Suburban Day School and Ida Crown Jewish Academy, where he was very involved in Bnei Akiva. Upon graduation he attended Yeshivat Hakotel in the Old City of Jerusalem for two years and then had the privilege of joining the IDF and serving in the Givati Brigade. After completing Tzaha"l this past August, Daniel moved to New York, and is currently studying at Yeshiva University. When asked, Daniel said, "I am so excited and can not wait to come back to camp this summer as Moshava Wild Rose has been such an integral part of my life. I am looking forward to a wonderful, fun and educational summer and can't wait to see you there!"
Questions about camp? Email Daniel at daniel@moshavawildrose.org
---
Rabbi Shalom Weisberg 
Rosh Kollel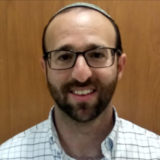 Rabbi Shalom Weisberg studied at Yeshivat Hakotel and Michlelet Lifshitz.  He currently is a Rav at Orot Yehuda High School, Midreshet AMIT and MMY.  Rav Weisberg is also trained as a marriage counselor.  He enjoys playing guitar and a good kumzitz. Rabbi Weisberg lives with his wife and 5 kids in Neve Daniel.
Rav Shalom Weisberg will be joining us throughout the summer as our Rosh Kollel.
---
Rabbi David Saltzman
Rosh Chinuch, Session 1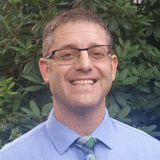 Rabbi David Saltzman spent many formative summers in Wild Rose as camper, counselor, sgan, Rosh Mach Hach, Rosh Mosh and a member of the Kollel.
When he wasn't in Moshava Wild Rose, Rabbi Saltzman was involved in Jewish education in a number of capacities over the last 20+ years. He taught 5th – 8th grade for 12 years, worked in camps as head counselor and director, and is currently enjoying his 12th year as the Maimonides Elementary School Principal.
Rabbi Saltzman received ordination from Yeshiva University, his Master's in Education from Azrieli and his dissertation (May 2019) is on the topic of Hebrew reading comprehension.
Rabbi Saltzman is married to Jodi and they have four children. Atara is a student in Bar Ilan, Moshe is serving in Tzahal, Talya is a senior and Yoni is a freshman both at Maimonides.
Rabbi Saltzman can not wait to return to his summer roots and: try to locate his name on the rafters, see if he can still hit the ball into the pool, be surrounded by Bears and Cub fans and experience a great summer with the tzevet and chanichim of Mosh!
Rabbi David Saltzman will be joining us during our 1st session as our Rosh Chinuch.
---
Ariella Skoczylas
Rosh Chinuch, Session 2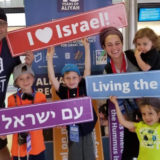 Ariella Skoczylas (née Wrotslavsky), a Moshava Wild Rose Alumnus, made aliyah with her family in July 2018 from Detroit. She taught Limudei Kodesh and Ivrit at Yeshivat Akiva for 9 years prior to that. Ariella now teaches at a local Torani elementary school in Modiin, and at Midreshet Harova.
She spent 8 Summers at Moshava and cannot wait to begin her 9th Summer at Machane, this time with her 4 children, while living out the ideals she learned in Camp of Am Yisrael, B'Eretz Yisrael, Al Pi Torat Yisrael. Teaching Torah in Israel today is a dream come true, and she cannot wait to bring her Aliyah experiences and Torat Yisrael to all of the chanichim in Machane this summer.
Ariella Skoczylas will be joining us during our 2nd session as our Rosh Chinuch.
---