Director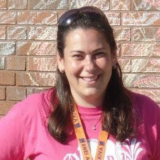 I am so excited to be appointed Director at Camp Moshava of Wild Rose. I was born in Israel but have lived in Toronto, Canada since I was seven years old. My husband, Michael, and I have four wonderful children aged 17, 15, 12 and 9.  Although I grew up in Toronto, I spent five summers as a Chanicha at Moshava Wild Rose, and it truly impacted who I became and how I chose to live my life and raise my family as religious Zionist Jews. I built life-long friendships from my time at Wild Rose, met my husband in Toronto through Bnei Akiva, send my kids to Bnei Akiva schools and continued being involved in Bnei Akiva in various volunteer, fundraising and professional capacities.
Eight years ago, I helped establish the second Bnei Akiva Day Camp in North America – Moshava Ba'ir Toronto (MBT), where I have been the Director for eight years. MBT grew from 180 Chanichim (campers) to over 400 this past summer, and my Tzevet (staff) grew from 75 to 150!  I truly believe that the camping world is an ideal platform to influence our next generation and help them to grow intellectually, socially, emotionally and religiously in a vibrant Jewish setting while having lots of fun.
I have always wanted to return to Wild Rose – it is so much more than a job, it feels like a homecoming.  I am hoping to build on the strong history and foundation of Camp Moshava of Wild Rose, and help position it to grow so that we can see even more Chanichim and Tzevet join us for Summer 2019 and beyond!
Questions about camp? Email Dikla at dikla@moshavawildrose.org
---
Jen Koplow
 Associate Director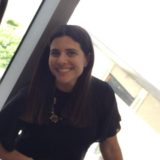 I joined the Moshava Wild Rose Tzevet prior to Summer 2018 and I am so excited for another upcoming summer!  I love the camp life, having spent summers away starting after 2nd grade (that summer I was the only kid in my bunk who was not a staff kid!) Growing up in Fairfield, CT I attended camps in the Northeast including Camp Hillel, Camp Hatikvah, and Camp Ramah Nyack. As a sleepaway camp "lifer" I is excited to enrich the camping experience of our chanichim so that Moshava Wild Rose can become their annual summer place to be.
I attended Westchester Hebrew High School, spent a year studying in Israel at Machon Gold and then attended Brandeis University where I graduated with a bachelor's degree in sociology. I spent eight years as an executive recruiter with Michael Page International and have more recently been the Brand Acquisitions Partner for Bumblebean, an online retailer for children's products.  My husband Job and I moved to Chicago in 2008 and have four children – Josh, Ally, Kaylee and Coby.
Questions about camp? Email Jen at jkoplow@moshavawildrose.org
---
Sarah (Bayer) Cohen
2021 Rosh Mosh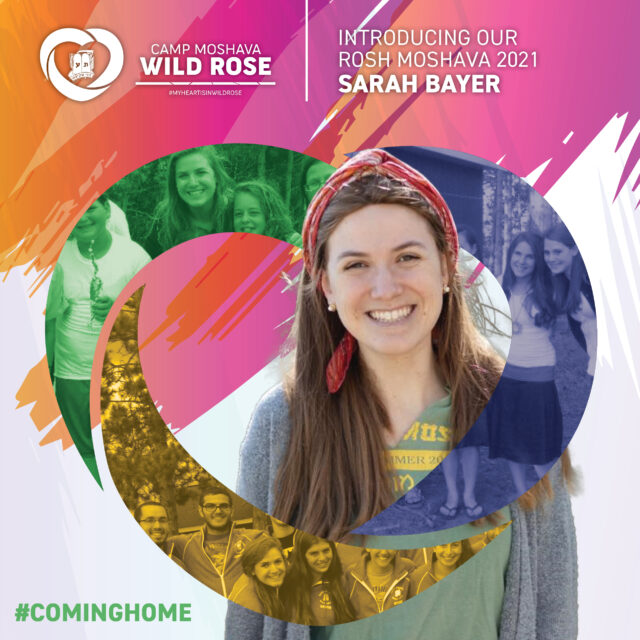 My name is Sarah and I'm excited that summer 2021 will be my homecoming to Moshava Wild Rose as Rosh Moshava. My first summer at Wild Rose was in 2007 and then returned summer after summer holding roles as Madricha, Madricha Mach Hach, Rosh Eidah, and Sganit. Between my passion for the values of Bnei Akiva and my connection to the traditions of Wild Rose, I am eager to start planning an incredible summer. After graduating with a BA from Yeshiva University, I made aliyah to Jerusalem where I completed a Masters in Nonprofit Management and Leadership. I currently work for Yeshiva University in Israel as an Admissions Coordinator and live in Yerushalayim with my husband and daughter.
Questions about camp? Email Sarah at Sarah@moshavawildrose.org
---
Rav Natan Brownstein
Camp Rabbi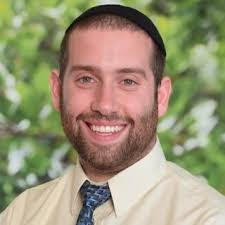 My name is Rav Natan, and I am really excited to be at Moshava Wild Rose this summer! While we were unable to be up at camp last summer, I helped run our Virtual Camp Moshava Mehabayit for Summer 2020 and got to know a lot of our Chanichim.
From Alaska to Israel, I have traveled the globe, and now I am a Middle School Rebbi in sunny Hollywood Florida. When I'm off, I love learning, hiking, running, music, and baseball. I went to camp my whole life, and its Ruach is what made me love being Jewish. Bringing Torah to life is my passion, and I'll bring my energy and love for camp, Eretz Yisrael, and Torah to the Chinuch at camp this summer!
Questions about camp? Email Rav Natan at RavNatan@moshavawildrose.org
---
Ilana Bleich
Program & Marketing Coordinator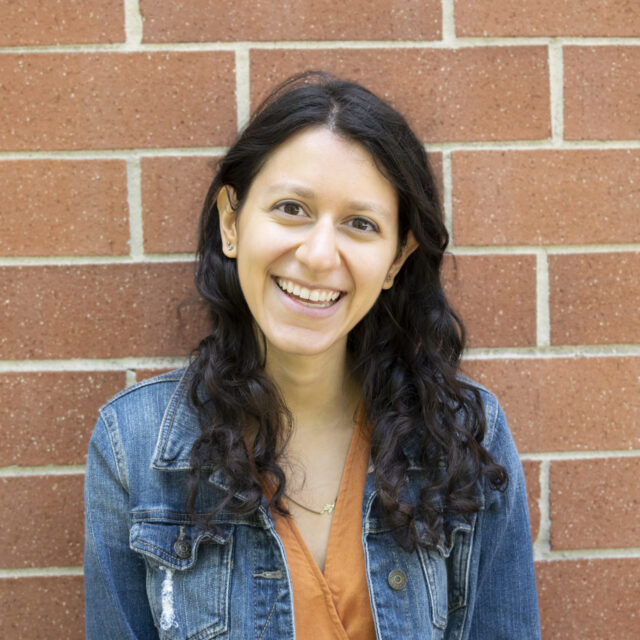 I joined the Moshava Wild Rose staff in 2021 as the Program and Marketing Coordinator, and I am thrilled to be part of such an incredible community! I grew up in Maryland in the DC-metro area and attended the University of Mary Washington. After graduating with a degree in Historic Preservation, I moved to Chicago where I worked at Northwestern Hillel for two years. As Hillel's Innovation Fellow, I worked with Jewish college students to design programming specifically suited to their wants and needs. I also operated Hillel's social media and online presence. I currently live in Chicago, where I enjoy exploring new places and spending time outdoors, attending farmer's markets, and reading great books.
---