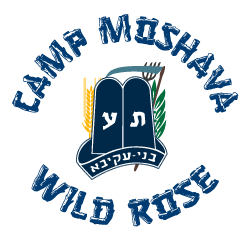 This summer will mark the beginning of an exciting new era for Camp Moshava Wild Rose as we transition leadership and bring to our camp new programming, new opportunities, and new ideas.
While much of the plans are still in formation, we are fortunate to be working with talented camping consultants to enhance your child's experiences at camp, to upgrade the facilities and expand the programming. Camp Moshava Wild Rose is the place where our children can thrive and receive a strong & safe Religious Zionist summer experience.
We are proud to announce that Nava (Well) Hyman will be returning to camp in an expanded capacity, overseeing the educational program and the staff. Nava has spent many years in Moshava Wild Rose and we are very excited to have her back.  In addition, Yitzi Matanky, the current executive director of Bnei Akiva Chicago and former Rosh Moshava will be lending his talents to help with the administration of the camp and recruitment. Working together as part of our senior management team, both of them will bring their many years of experience at Moshava to making this summer a great success.
At the same time, we have begun the search for a new camp director and have received many exciting inquiries. Within a few weeks, we hope to have an interim director in place, who will be working with Nava, Yitzi, and our most-creative Rosh Moshava, Daniel Gottesman. We are thrilled to welcome this All-Star leadership team.
If you haven't enrolled your child in camp – now is the time! And if you have – this summer will be a summer to remember – a summer filled with fun, with learning, with friendship, and with memories!
We look forward to hearing from you and look forward to seeing your children this summer.